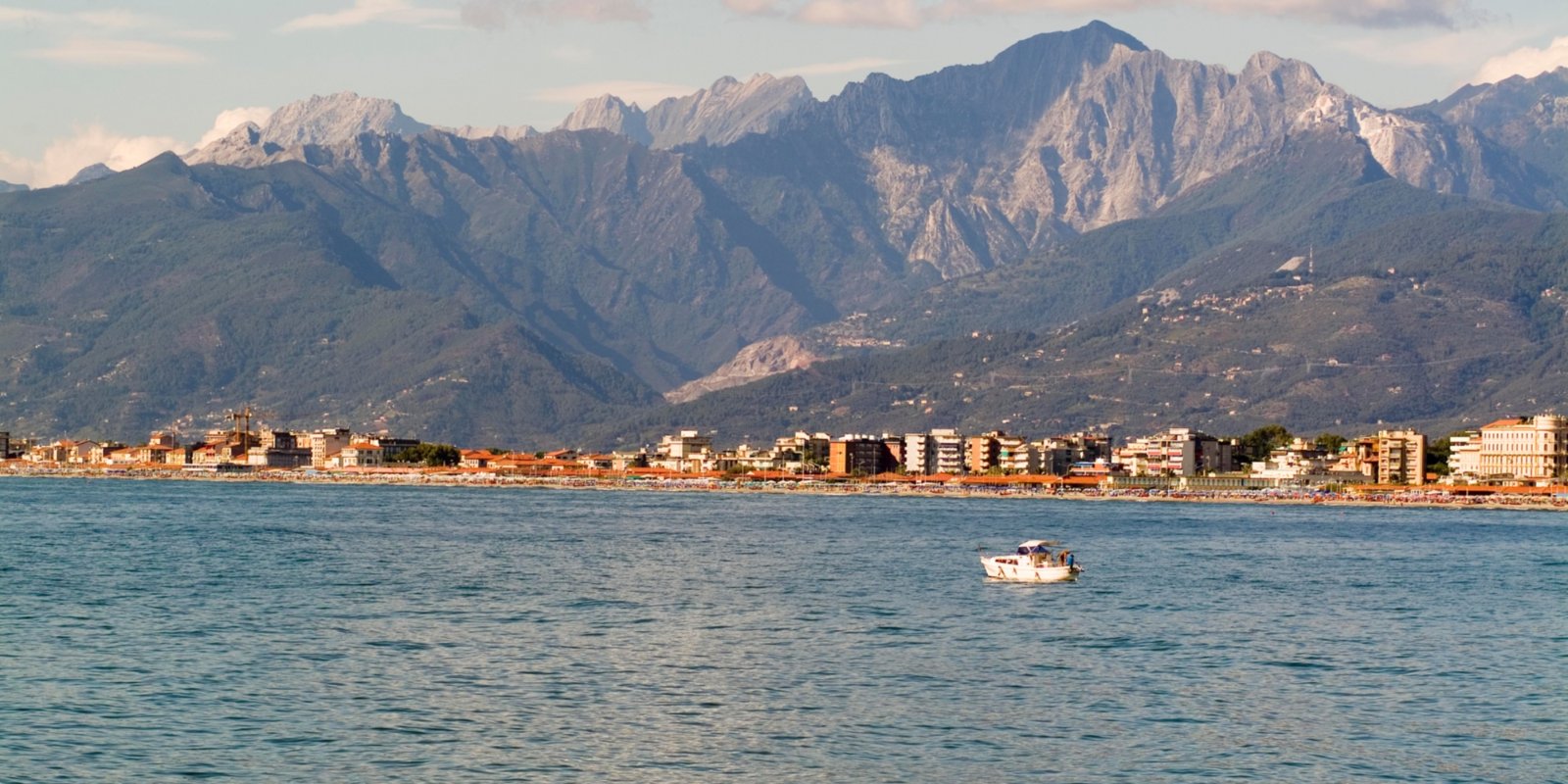 Versilia
Golden beaches, an inland dotted with small villages and nature reserves waiting to be explored, a moderate climate and a nightlife full of performances and entertainment: this is the Versilia, a stretch of coastline that extends for 20 kilometres, neighbouring hills cultivated with rows of olive trees and vineyards, Lake Massaciuccoli and the peaks of the Apuan Alps, where archeological sites, Romanesque parish churches, medieval villages, fortresses and castles attest to the history of a territory inhabited since the Neolithic. In the summer, there are a great many beach goers and tons of events with writers, artists and performers. In the winter, literary fairs and film festivals draw experts and amateurs from all over.
The Versilia is filled with traces of the past that outline the main cities: Forte dei marmi, Pietrasanta and Viareggio along the coast, Massarosa near Lake Massaciuccoli, Camaiore in the hills, and Stazzema and Seravezza in the upper Versilia, along with several small towns that boast natural splendours, transforming the towns into something unexpected and wild.
The sea, mountain, hills, unending sandy beaches and dense Mediterranean vegetation are the contrasting elements that narrate the charm of an area that in the collective imagination has always been synonymous with entertainment, tourism and carefreeness. Thanks to the many historic-natural curiosities and a moderate climate, the Versilia can be visited at almost any time of the year, whether it be to its long beaches, the lush Apuan Alps or nature reserves, perfect for hiking and mountain biking. At the same time, the flat stretch behind the coastal towns offers the opportunity to go on relaxing walks through pine groves and cycling excursions along trails that are easy, but nonetheless stunning to see.
Whether it be by day or night, the Versilia offers entertainment, performances and fun activities, from the typical events to be found in this place where its summers have made it famous to the wide range of events throughout the rest of the year, be it the legendary Carnevale in Viareggio or the evocative Puccini Festival.